Would you like to complete an internship with us? We look forward to welcoming you!
We have all been interns at some point. That is why we are committed to offering rewarding internships that combine training, coaching, practical experience and work-life balance.
We offer internships in several fields: assurance, taxation, finance and accounting.
We have been recognized by the Ordre des CPA du Québec as an approved training office for close to 20 years now, and we recruit students from various universities on a yearly basis.
You have the possibility to work part-time between your internship periods, so we stay in touch!
BJC values your training
During your internship, you will be mentored by a manager to foster your integration and accelerate your learning process. Our complete and customized training program will enable you to put into practice the notions you have learned on a daily basis.

You will also have a dedicated colleague to help you with your integration.

We will reimburse you for the following fees charged by the Ordre des CPA du Québec:

Finally, to adequately prepare you, we provide coaching for the CFE. Upon passing it, you will receive a special bonus as a well-deserved reward after so much effort!
Testimonials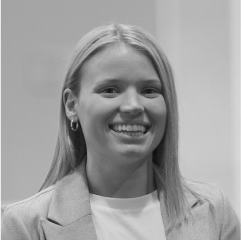 Geneviève Desbiens
Senior accountant - Audit
I began my internship at BJC in 2020. What interested me about this firm was the importance it gave to relationships as well as employee coaching.
I was looking for a work environment that would give me challenges and where I would have the opportunity to progress at my own pace. I felt very well welcomed the moment I arrived. Several training sessions were set up and they provided me with all of the tools I needed to begin working on mandates.
I have currently completed my studies and occupy a permanent position. My coaching is just as important and valued. I am presented with challenges that live up to my expectations, and I feel that I am part of the big BJC family.
Also, the office organizes a host of activities that allow us to create bonds with our colleagues and thus maintain our sense of belonging. I never thought when I was in university that I would enjoy working for an accounting firm, but now I can say that I have found my place within BJC and it's something I'm very proud of.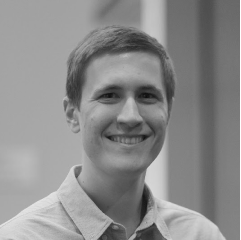 Olivier Lapointe
Senior accountant - Audit
From the moment I arrived at BJC, I felt very welcomed by the entire staff. I will always remember my first day touring the different departments to meet my future colleagues and going to lunch with them at the restaurant. It made me realize how valuable each BJC employee is.
We are very well-supported from the outset, with a two-week training program that enables us to assimilate a great deal of knowledge and prepares us to manage our first assignments. I was able to perform compilation, review and audit engagements from the very first mandates. This allowed me to learn a lot about assurance services and taxation.
What struck me was how all of the employees are always available to help out others and take the time to explain what needs to be done. I also had the opportunity to prepare corporate, trust and personal income tax returns during my internships.
Once back at university, I found that all of my courses were easier. We even have the opportunity to continue working at BJC on a part-time basis during our university sessions. In addition, the activities offered to all employees on a weekly basis allow us to get to better know each other and contribute to creating a cheerful and friendly atmosphere on an ongoing basis. Completing an internship at BJC is a unique career opportunity.
Apply for an intership
Submit your resume